Dorota Szadurska, Cat Behaviourist and Counsellor: consultations, therapies, lectures and webinars.
---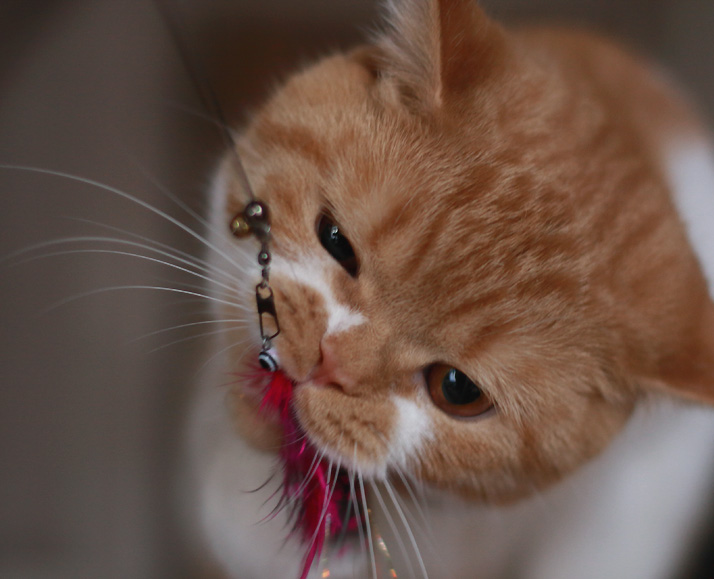 I am a practising behaviourist specialising in feline issues. I have been dealing with cats at different stages of development for almost 20 years, observing their relationships in different configurations, including mixed age groups. Because learning the cat language never ends, even though dozens of cats have passed through my hands, I am still not a "Catwoman". :) Yet, I am a graduate in Animal Psychology from the Polish Academy of Sciences, a certified COAPE behaviourist, a certified cat cousellor after "Cat Study" course at Warsaw University, and currently a student of Advanced Diploma Applied Animal Behaviour (Feline) Level 5 and a member of The International Society of Animal Professionals and The International Association of Animal Behavior Consultants.
I have been teaching cat carers to understand the unseen feline world for more than 12 years now, helping them to improve their relationships with their cat companions, because problems can arise in even the best feline-human relationship. It is not difficult to have them in the case of an animal still so little known about as a cat. I invite you to read the guide on this website, you will certainly find answers to most of your questions, and if you need further education, please feel free to contact me.
As part of my activity, I conduct both behavioural consultations, in which I help your cats to cope with problems occurring against various backgrounds, as well as lectures and trainings on spreading knowledge about cat behaviour and welfare. If you are concerned about anything in your cat's behaviour, if you don't understand what it is trying to tell you, feel free to contact me.