Dorota Szadurska, Cat Behaviour Counsellor and Therapist.
---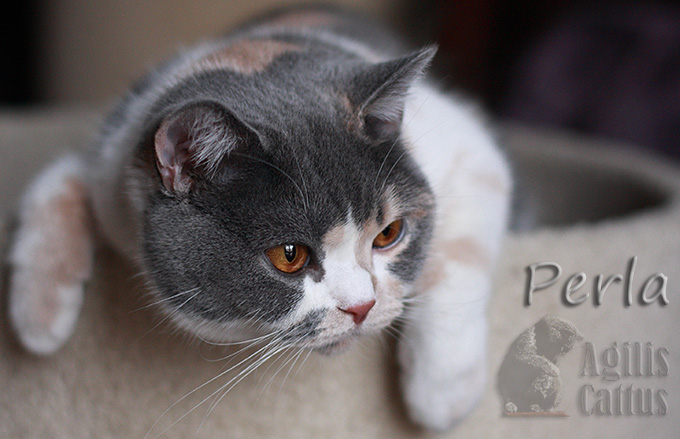 Until recently, a cat was perceived as an animal living next to a human rather than sharing home with him. The place beside the man belonged exclusively to the dog, and it seemed to be unchallenged. The impossible, however, apparently becomes a fact, and cats are not only our useful neighbors, but more and more often full-fledged members of our families. Cats are no longer considered loners who do not need human companionship, and although they still manage to cope with being lonely at times, they will gladly make friends with those who will show them enough affection and love.
As always, unfortunately, popularity does not necessarily mean the animal's well-being. Even though we all love our cats, we often do not fully understand their needs. There is nothing strange about it - a cat is still perceived as a "maintenance-free" animal, a "simpler choice" when compared to a dog as it does not need to be walked out. However, the cat is a very delicate and sensitive animal, very vulnerable to stress, and if stress becomes chronic, a cat easily develops various diseases, concerning both soma and psyche, including depression. The first symptoms of a cat's loss of balance are very difficult for owners to be noticed, since they are often related to the intensity of generally natural behaviours of the cat, such as grooming or hunting, sometimes to the decrease in a particular activity usually attributed to age. When, over time, these behaviours change into compulsive behaviours, stereotyping, aggressive behaviours, apathy or depression, it is very difficult to find the roots of the cat's frustration or anxiety.
A cat behaviour counsellor or therapist is someone who will help the owner understand the way the cat sees the world around it. Of course, you can't really look at the world even through the eyes of another human being, let alone be sure about the cat's view on life. However, it is good to know what is really necessary for the cat's welfare and well-being. Despite living along with people for a few thosand years, the cat's world still has a lot to be revealed.
_______________
Dorota Szadurska
Cat Behaviour Counsellor and Therapist
Post-Diploma Graduate in Animal Psychology (Polish Academy of Sciences)
Member of The International Society of Animal Professionals